E-JET SURFBOARDS – ELECTRIC JETBOARDS
Electric jetboards (aka electric surfboards or e-Jets) accelerate the board even without wind and waves. All the powerful motor needs is flat water to work. Electric jetboards give you the maximum power, speed and adrenaline.
E-JET SURFBOARDS – ELECTRIC JETBOARDS ACCESORIES AND SPARE PARTS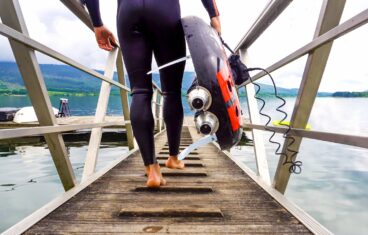 What is an e-Jet Electric Surfboard?
An electric jet board is a motorised board propelled by a jet which is designed to enjoy riding above water. Electric jetboards or electric surfboards depend on a battery powered electric engine. This boards can reach speeds up to 60 km/h and and between 20-60 minutes of riding time, depending on the model and the brand.
How does an Electric Jetboard works?
Electric jetboards or electric surfboards depend on a motor that is powered by a battery. The electric boards are usually like traditional surfboards but they have their own independent power source which can be a propeller or a jet stream. The electric jet boards are powered by rechargeable accumulators.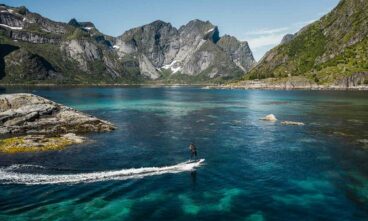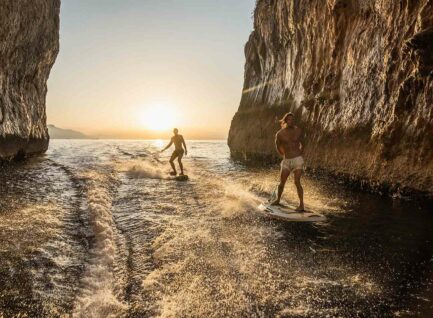 How much does an Electric Surfboard cost?
Complete electric jetboards setups vary in price from 9.000€ to 15.000€. These products are very specialised and require many different parts. Electric surfboards are significantly more expensive than traditional surfboards. As it happens in surfing, the price of the board is based on the quality, technology, and size you are looking for. There are currently five major brands in the sport of e-jet surfing — Lampuga, Onean, Radinn, Awake and Jetsurf.
Electric Surfboard / e-Jetboards Comparison 2022
Electric Jet Surfboard e-Jet Video – Best Electric Surfboard you can buy in 2022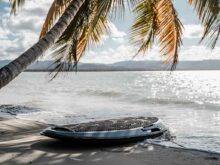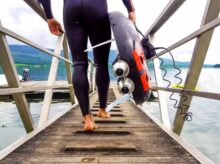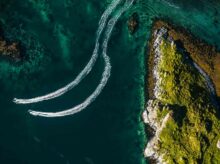 Electric Jetboard / Jet Surfboard History
Probably you will not believe it but electric jetboard or electric surfboards are technically not something new. The first time was in the 1930s when the attempts were being made for automating boards. People in Australia at the time called them as Surf Scooters. This news did make it to the front page headline also with the new invention.
Then in the year 1940, the US also made another version of this as well. Joe Gilpin had made a surfboard that was motorised. Although this time, the attempt made for being of public interest had failed and soon the product wasn't remembered. Then for the next three decades from the '60s to the '80s a lot of products that were similar had been patented, but the commercial success of any kind was a faraway dream.
Finally, with small fame in the '90s was the Neil Jet ski Power board had been launched. There were still some technical issues with this one. In the 2000s, there were some completely optimiSed and immensely efficient products that came into existence. Again with scientific evolution, high speed boards that had been made with carbon fibre body gained a lot of popularity.
This was undoubtedly one of the most vital steps to produce some of the best electric surfboards all over the world, as with the new technologies in electric industry, the improvements were huge in compare with the last decades.
FAQ E-JET SURFBOARDS / ELECTRIC JETBOARDS
What are the benefits of using an electric surfboard?
An electric jetboard or electric surfboard allows you to cruise above the water without any waves. You will be able to experience surfing at a high level without all the work that goes along with learning how to surf in the traditional way, as setting up the speed you will have a full control of the board.
How to consider the battery life of the electric jetboard?
Battery life is one of the most important specifications that you have to consider when you want to buy one. Especially to determine the speed you desire before jumping on the battery life. Top boards will last for 45 minutes, even up to one hour. It will depend on how fast you want to go. Electric surfboards with weaker batteries can last for around 20 minutes, so for this kind of luxury water toy we will strongly recommend to pay special attention to the battery life. The speed and range of the electric surfboards can vary a lot based on the riders weight and style.
Is an e-Jet surfboard difficult to ride?
Riding an electric surfboard is really really easy. They only require a little balance but are generally very stable. You also have full control over them with the remote control on your hand as you will be able to increase or decrease the speed.
Choosing between inflatable and solid construction electric jetboard?
You also have to consider if you need an inflatable electric surfboard or one with solid construction. If you choose the inflatable electric surfboard you have to keep in mind that it has a battery slot. However, you can store inflatable ones without any hassle and most of people choosing this option is to avoid an issue with little storage space. Another important point to consider is lighter than boards with solid construction. An inflatable electric surfboard is made up of two main parts: one is the inflatable body and another is a reliable battery slot.
After you finish your ride, you will be able to fold them very easy and fit it into your car which makes easy to travel with and for storage capacity. If we consider the weight, these ones are lighter than the solid construction models. The solid construction surfboards are usually expensive over the inflatable electric surfboards, but it depends which model, power and battery you want.