Watersport Brands Compared
IAQUA

Company Background
How were the iAQUA sea scooters created?
The international team of iAQUA with production site in China has an eventful history, which should be taken with a grain of salt. Contract fulfillment issues and delivery bottlenecks are said to have arisen, which do not cast a good light on iAQUA. However, the products are of a very high standard in terms of performance and technology, which can be attributed to years of experience in automotive production. In fact, iAQUA's underwater scooters achieve top scores in almost all categories.
iAQUA describes itself as a multinational team of designers from six countries. Their goal is to bring innovative technologies to the world of scuba diving. To do this, they rely on their expertise in the automotive industry, which provides an advantage in manufacturing quality. Furthermore, they advertise affordable prices and exceptional customer service. However, the uncompromising customer experience as touted on the company's website is probably more of a deterrent considering the circumstances and should definitely be mentioned before making a purchase.
So if you do not mind risk and do not worry about missing spare parts or customer support, you are in good hands with iAQUA scooters. How iAQUA will develop further remains to be seen. We hope for a quick clarification of all points of criticism and wish all involved parties a fair and successful trading.
Characteristics
What makes the iAQUA scooters stand out?
COMPETITION
Even though iAQUA is probably not the prime example of fair competition, their products are more than competitive. With a wide range of different models, they achieve top performance in every area. Whether it's weight, top speed, or runtime, no other underwater scooter manufacturer is currently able to sell similarly powerful products. iAQUA is also ahead in terms of price, but this should be set off against the significantly lower range of customer support services. It is uncertain whether the manufacturer will provide service in case of a warranty claim or at least deliver spare parts. Disregarding this fact, the advertised features sound very promising. Acceleration in less than 3 seconds, up to 45m diving depth, runtimes of up to 2 hours and many useful functions as well as up-to-date equipment speak for themselves. It is just a pity that some negative experiences reveal another side of the iAQUA company.
PERFORMANCE
There are two product varieties of iAQUA underwater scooter, iAQUA AquaDart Pro and iAQUA AquaDart Nano. The iAQUA AquaDart Pro enables incredible top speeds of up to 25 km/h. Every element of its propulsion system is designed to deliver the most effective and efficient performance. Water flows smoothly and efficiently through the water channel on the bottom, from suction to propulsion, while the anti-cavitation propeller pushes a huge volume of water to create powerful thrust with little to no vibration or noise. This is achieved by a brushless drive system that powers a hardened stainless steel shaft supported by high-speed thrust bearings (rated for over 30,000 hours of operation - equivalent to approximately 10 years of service). The entire assembly is suspended on nitrile rubber buffers for incredibly quiet operation. When comparing iAQUA to other manufacturers, such as iAQUA vs SEABOB, it quickly becomes clear that iAQUA's products are designed to outperform the competition.
By their own admission, they are revolutionizing the dive scooter market, including patented innovations such as the Dual-Jet Propulsion System, which is built into the iAQUA AquaDart Nano. It delivers up to 60% more thrust than comparable jet systems. While other propulsion systems lose 50% of power due to tunnel turbulence, the iAqua technology shines at all levels. Similar to an aircraft engine, all the energy is harnessed to achieve great power and acceleration at lower RPMs. This furthermore results in lower battery consumption that will have a lasting impact on the experience. By inventing this propulsion system, iAQUA's engineers have succeeded in developing a scooter that is much lighter than the competition and the size has been reduced by over 30%, too. With a weight of only 22 kg, a comparisation of SEABOB vs iAQUA leaves no questions to be asked. SEA BOB sea scooter start at 29kg in total and deliver less thrust than any of iAQUA's competitors.
USER EXPERIENCE
Even though the iAQUA shop website currently gives a different impression, their products are strongly focused on ensuring the best possible experience when using them. For example, iAQUA's devices use intelligent battery management, which they claim provides precise power distribution for the interaction of all systems and is at the cutting edge of technology. The level of over-engineering ensures that the battery management and safety features will not fail and provide years of reliable enjoyment. When battery life drops during operation, the intelligent sensor technology takes note and adjusts power output accordingly. This allows for amazingly enduring operating times, with runtimes of up to two hours.
Furthermore, iAQUA addresses the most fundamental aspect of concern in the marine industry: ease of maintenance. The unique modular design of iAQUA's submersibles is inspired by the automotive industry, where components are placed on a robust chassis that adds rigidity and strength to the entire vehicle. All components are easily accessible and connected with a waterproof coupling that has been pressure tested to a depth of 100 meters. This design ensures that service and replacement of individual components is simple.
Operation has also been rethought and improved. In the search for the safest, most reliable, yet easy to use control buttons, iAQUA engineers went back to the basic principles. They wanted to develop a control system that could either be operated with one hand or go back to a safety system with ambidextrous control. With the latter, if one hand leaves the handle, the iAQUA underwater scooter stops immediately. This is an ideal setting for children and beginners. It prevents the user from accidentally grabbing the sea scooter and accelerating. This way they maintain complete control of the iAQUA watercraft.
Product Comparisation
Which models does iAQUA offer?
iAQUA AquaDart Nano 450 Sport

iAQUA AquaDart Nano 520 Explorer

iAQUA AquaDart Nano 620 Max

5 power levels

7 depth levels

standard charger

DUAL-JET™ propulsion

5 power levels

7 depth levels

standard charger

DUAL-JET™ propulsion

6 power levels

8 depth levels

standard charger

DUAL-JET™ propulsion
* Depending on charger (standard - fast).
iAQUA AquaDart Pro 680 Light

iAQUA AquaDart Pro 680 Explorer

iAQUA AquaDart Pro 720 Quest

iAQUA AquaDart Pro 720 Max

iAQUA AquaDart Pro 770 Xtreme

5 power levels

5 depth levels

standard charger

5 power levels

5 depth lAevels

standard charger

6 power levels

7 depth levels

standard charger

6 power levels

7 depth levels

fast charger

7 power levels

7 depth levels

fast charger
* Depending on charger (standard - fast).
Conclusion & Alternatives
What should you consider before buying the sea scooters from iAQUA?
We sincerely hope that the company iAQUA will break new ground and soon contribute to the settlement of all internal problems. The products arouse our interest and have great potential. But without a functioning customer service, even the best innovation is worthless. Until then, we can only warmly recommend our customers to fall back on the offers of alternative manufacturers. If you are not worried about the risk of missing warranty services, you might get a top product that outshines the competition. However, it is currently unclear whether the distribution of the products can be managed at all. Therefore, we cannot make a recommendation for iAQUA, as much as we would like to do so!
"Great technology does not compensate for poor customer services!"
- Manuel Faust, CEO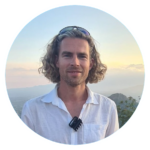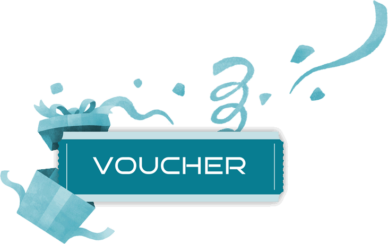 Share some love and buy your loved ones a present!
Share some love!
buy your loved ones a present
Be it an e-foil course, a yacht charter or a discount for our exclusive shop offers.
The voucher is valid for the entire range - you decide the value!