Watersport Brands Compared
WAYDOO

Company Background
How were the Waydoo Boards created?
Established 2018 in Shenzhen, often dubbed China's Silicon Valley, Waydoo emerged as a tech company with a sharp focus on the development, manufacturing, and marketing of intelligent water sports hardware. It all began as a passion project, driven by the vision of Dennis Zhu, who was already renowned as the founder of TXA, a prominent player in China's agricultural UAV production. Notably, TXA had gained recognition and even partial ownership from industry giant DJI.
Waydoo's journey embarked on a path of rapid expansion from its inception. The solid technological foundations laid down by TXA, particularly in areas such as structural design, hydromechanics, electrical engineering, industrial design, and manufacturing, served as a robust springboard for Waydoo's ambitions. In an astonishingly short time frame, Waydoo's dedicated research and development team leveraged these foundations to introduce their maiden product in 2019. The Waydoo Flyer, an E-Foil surfboard, marked a watershed moment in the company's history, all within less than a year since its inception. This innovation blended sleek design with cutting-edge electric propulsion, allowing riders to gracefully hover above the water's surface, characterized by minimal noise and a commendable reduction in environmental impact.
As Waydoo extends its global reach, the company continues to nurture a vibrant community of riders and enthusiasts. With a strong presence in the industry and a dedication to innovation and sustainability, Waydoo is poised to further shape the future of water sports, offering enthusiasts an accessible and eco-friendly way to enjoy their passions.
In addition to its pioneering Waydoo Flyer One Plus EFoil surfboard, the Waydoo engineering team has ventured into a new frontier of water sports hardware with their innovative submersible product, the Subnado. Waydoo's foray into this market showcases their engineering prowess, innovation, and commitment to expanding the horizons of water sports. With a strong emphasis on both cutting-edge technology and user experience, the Subnado was built to redefine underwater exploration and to create exciting new possibilities for water sports enthusiasts around the world.
Characteristics
What makes the Waydoo e-Foils stand out?
TECHNOLOGY
Waydoo's commitment to innovation and cutting-edge technology is the cornerstone of their success, epitomized by their flagship product, the Waydoo Flyer. This remarkable eFoil, also known as the Waydoo eFoil, stands out in the competitive water sports industry for its relentless pursuit of technological excellence. The heart of the Flyer's exceptional performance is the Waydoo battery, a marvel of lithium-ion technology. Not only does it power the electric propulsion system efficiently, but it also boasts an impressive lifespan. This ensures that riders can embark on countless adventures without concerns about battery degradation or limited range. The Waydoo Flyer One Plus model takes the Flyer's already impressive performance to new heights. Its extended battery life allows riders to venture even further, making it an ideal choice for exploratory journeys. Reviews of the Waydoo Flyer One Plus have been overwhelmingly positive, solidifying its position as a top choice among water sports enthusiasts. Those keen on experiencing its capabilities may explore the availability of a Waydoo Flyer One for sale to join the ranks of delighted riders. What truly sets the Waydoo Flyer apart is its adaptability to diverse water conditions. Whether you're navigating the serene waters of calm lakes, challenging the waves of coastal regions, or seeking the excitement of surf, the Waydoo Flyer remains versatile and responsive. This versatility is achieved through meticulous engineering, particularly the innovative Waydoo foil, designed to optimize hydrodynamics and ensure a smooth and efficient ride.
VERSATILITY
Performance and versatility are central to Waydoo's product philosophy, providing users with an unparalleled water sports experience. Expanding their product lineup, Waydoo introduced the Waydoo Subnado submersible, which complements the Flyer perfectly. This underwater marvel showcases impressive maneuverability, allowing users to effortlessly navigate both shallow and deep waters. Whether you're seeking an adrenaline-pumping ride, tranquil underwater exploration, or engaging in underwater photography, the Waydoo Subnado delivers a unique aquatic adventure. Recognizing that water sports enthusiasts have diverse preferences, Waydoo offers extensive customization options and upgradability features for their products. Whether you're an eFoil racing enthusiast craving speed and agility, a freestyle rider yearning for tricks, or someone who simply enjoys a leisurely cruise, the Waydoo Flyer One and Waydoo Flyer One Plus eFoil can be tailored to match your ideal water sports experience. The flexibility to personalize your equipment ensures that each rider's journey is unique and fulfilling. Waydoo's commitment to user satisfaction goes beyond just product development. While the Waydoo Flyer One is an impressive piece of engineering, the company actively listens to customer feedback and diligently addresses any concerns or minor Waydoo Flyer One problems that may arise. This ongoing commitment to improvement ensures an even better experience for customers and showcases Waydoo's dedication to user-centric innovation.
ACCESSABILITY
Waydoo's impact extends far beyond just the products themselves. They actively foster a vibrant water sports community while ensuring accessibility to their offerings.The thriving Waydoo USA community stands as a testament to Waydoo's commitment to community building. Water sports enthusiasts actively engage in discussions, share their experiences, and contribute valuable Waydoo reviews, creating a dynamic and supportive community where knowledge sharing and camaraderie flourish. This community not only enriches the user experience but also empowers users with insights and tips to maximize their enjoyment of Waydoo products. Consideration of the Waydoo Flyer price is crucial, and Waydoo remains steadfast in making their products accessible without compromising on quality or performance. This approach ensures that the thrill of eFoiling is within reach for a wide range of enthusiasts, from beginners looking to take their first flight to seasoned riders seeking the ultimate adrenaline rush. Whether you're an eFoil racing enthusiast or simply an adventurous soul looking for a new water sports experience, Waydoo ensures that their products are designed to be inclusive and accessible. Waydoo's commitment to accessibility extends globally, with a network of dealers and distributors in key markets. This global presence ensures that water sports enthusiasts around the world can easily access Waydoo products, including the Waydoo Flyer and Waydoo Subnado. This accessibility fosters the expansion of the Waydoo community on a global scale, uniting riders from diverse cultures and regions in their shared passion for water sports.
Product Comparisation
Which models does Waydoo offer?
power outlet (usable as powerbank)

with extension ring for additional equipment (GoPRO etc.)

finger ring controller

handle bracket

arm mount

3 speed levels
* With Subnado Twin Pack.
Waydoo Flyer One Plus (EPP)

Waydoo Flyer One Plus Carbon

EPP foam with aluminium alloy frame

two mast lenghts available: 64cm / 84cm

enhanced bluetooth connectivity

EPP transport case for equipment

smartphone APP

two mast lenghts available: 64cm / 84cm

enhanced bluetooth connectivity

EPP transport case for equipment

smartphone APP
* Battery life varies according to the user's weight, water condition, and riding methods.
Conclusion & Alternatives
What should you consider before buying Waydoo products?
Waydoo's products, such as the Waydoo Flyer and Waydoo Subando, bring innovation and versatility to the water sports arena, appealing to enthusiasts seeking astonishing experiences for affordable prices. While they offer numerous advantages, including advanced technology and community engagement, potential buyers should be aware of factors such as customizabilty and maintenance. While Waydoo offers innovative accessories for its e-foils, such as a retractable propeller, different mast lengths or an inflatable bumper, it sometimes lacks basic customization options, such as wings or boards with lower volume. Thus, you do not achieve the same riding experience as higher priced devices (e.g. Audi E-Tron Foil by Aerofoils / Fliteboard PRO). Still, the price-performance ratio is incredible and without any competition. So if you're looking for a cheap e-foil that will give every casual surfer a lot of pleasure, you'll find it here. Strong performance, a great runtime, quick charger plus adequate accessories as standard scope of delivery as well as interesting expansion options. The Waydoo Flyer One Plus knows how to inspire and therefore we give it a clear buy recommendation.
Even more interesting are the latest developments in the underwater scooter industry. The handy Waydoo Subnado is wonderfully portable and convinces with good workmanship, universal charging via USB-C and many areas of application. The performance also leaves nothing to be desired considering the size and weight. A great product that will certainly come in handy on your next beach vacation, be it as a powerbank, as SUP support or for free diving. The affordable price makes even the last criticisms fade away and could very soon help the Waydoo Subnado to great distribution. We are curious!
"Waydoo redefines price-performance ratios and offers many exciting deals to the water sports industry. You do not want to miss this!"
- Raúl Villalba, CEO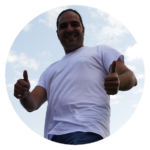 Frequently Asked Questions
Work in progress - Please come back later!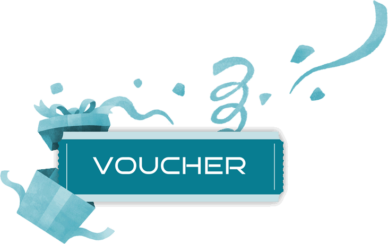 Share some love and buy your loved ones a present!
Share some love!
buy your loved ones a present
Be it an e-foil course, a yacht charter or a discount for our exclusive shop offers.
The voucher is valid for the entire range - you decide the value!