Watersport Brands Compared
AUDI AEROFOILS

Company Background
How were the Audi Efoil Boards created?
Audi is a world-renowned company that is famous for its first-class production in the automotive industry. High-performance innovations combined with trend-setting designs make the hearts of the huge fan community beat faster. With regard to current developments, the company is increasingly focusing on the field of e-mobility and aims to produce exclusively electrically powered vehicles by 2026.
This process also involved one of the founders of Audi Aerofoils, who, as an avid water sports enthusiast, discovered hydrofoiling. In cooperation with one of the world's best aircraft model builders, excellent carbon fins were created that were unbeaten in terms of aerodynamic properties and thus delivered perfect results. With this know-how, the inventors turned to the Audi Group. Together they created Audi Wing Sets, which are exemplary for the high-quality design of the Audi E-Tron E Foil by Aerofoils and the unmatched production quality of the car manufacturer.
So if you're looking for an e-foil that sets new standards in terms of performance, workmanship and design, you're in the right place with an Audi surfboard.
Characteristics
What makes the Audi E Foils stand out?
DESIGN
The Audi Efoils are intended to meet all requirements at once and benefit from the experience of model construction. Aerodynamics and lightweight design are considered top priorities in addition to electronics and connectivity. The propeller has been designed to be less affected by water resistance thanks to its small diameter, thus achieving maximum efficiency and agility. Together with the Audi Wings, which have been trimmed to perfection as a result of extended development, a driving experience is conveyed that clearly stands out from the competition. Due to the modular design, almost all components are interchangeable and can be adapted to the preferences of the surfer.
PERFORMANCE
The Efoil Audi has launched, is one of the world's best devices in the industry. Thanks to coordinated intelligent components, the top product Audi Competition Efoil can reach speeds of up to 50 km/h and run times of up to 2 hours per charge. To squeeze out every last bit of performance, the internal systems communicate with each other, thereby creating maximum safety at the same time.
INNOVATION
With one of the most progressive companies in the automotive industry as a partner, the Audi Etron Foils always benefit from the latest technologies and achievements. Even if some development processes, such as the e-tron foil app for smartphones, are not yet fully completed, it can be assumed that progress will be made quickly. This can also be observed in the expansion of accessories and customization options. In addition, Audi Aerofoils has already released a successor, which, under the name Audi E-Tron Efoil Competition, indicates that an even more competitive e-foil is taking over. Professional surfers and hydrofoilers looking for intense and adrenaline-pumping experiences can rejoice. The future is now!
Product Comparison
Which models does Audi Aerofoils offer?
sensors: GPS, Gyro, Data Logging

smart battery & controller

two radio modules for stable connection

10 speed levels

silent operation

aerodynamic design

sensors: GPS, Gyro, Data Logging

smart battery & controller

two radio modules for stable connection

10 speed levels

silent operation

aerodynamic design

revised drive unit (10% more efficient, 15% faster acceleration, better agility)

improved wing design
* Depending on the weight of the rider, the weather conditions, the altitude and the selection of the wings.
** Adjustable according to use.
Conclusion & Alternatives
What should you consider before buying an Audi Foil?
Even though only one product is part of the company's offering so far, a lot has already been done right. The Audi Etron Efoil and the revised Audi E-Tron Efoil Competition both rank in the upper price segment and offer a wide range of features in return, which can be attributed to their optimized performance, sophisticated design and ingenious functionality. High-quality materials, future-oriented equipment and an outstandingly intuitive driving experience round off the package. While other manufacturers offer even more powerful propulsion systems (e.g. Peakfoil 4C) or more customization options (e.g. Fliteboard PRO), they do not achieve the same dynamic and responsive driving characteristics of the Audi E-Foils. Less expensive alternatives (e.g. Waydoo Flyer One Plus / SiFly Rider Eco) are less tuned to the overall experience and cannot compete in terms of efficiency and build quality. The Audi Efoils are first-class products that are second to none in terms of usability, technical innovation and driving pleasure.
"One of the best efoil brands available and my absolute favourite!"
- Manuel Faust, CEO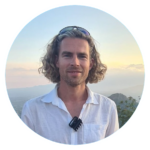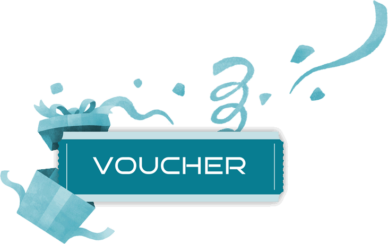 Share some love and buy your loved ones a present!
Share some love!
buy your loved ones a present
Be it an e-foil course, a yacht charter or a discount for our exclusive shop offers.
The voucher is valid for the entire range - you decide the value!