Watersport Brands Compared
SIFLY

Company Background
How were the SiFly Boards created?
SiFly has its roots in the thrilling world of Olympic sailing, specifically in the Formula Kite division. This watersport class is renowned for its intense speeds, with kitesurfers harnessing the power of the wind. However, the sport has historically been challenging to access due to its extreme difficulty and the expensive equipment required, making it the domain of elite surfers.
The inception of SiFly was inspired by a moment of reflection. After an exhilarating day of Formula Kite racing in front of a captivated audience, Alexander Bachev pondered a compelling question: "Is it possible to create a user-friendly and accessible hydrofoil that delivers the same excitement as a kitefoil?" With a background in Physics from the Technical University of Munich and his mastery of hydrofoils, he embarked on a mission to answer his own question by founding SiFly. The journey began with the development of its first eFoil prototypes, a project that brought together a team of young, talented, and motivated engineers and product designers. Together, they set out to create a safe, affordable, and accessible E-Foil that would uphold uncompromising quality and deliver scintillating performance. Over two years of intensive research and development, coupled with numerous testing hours, SiFly has emerged as a global player in the electric hydrofoil industry. The company now offers a diverse range of electric hydrofoils suitable for all levels of experience and user preferences.
At its core, SiFly is committed to making E-Foiling accessible to all. The company meticulously designs every component of its hydrofoils to prioritize safety, durability, and ease of use, ensuring that the exhilarating world of hydrofoil racing can be enjoyed by a wider audience, regardless of their surfing background.
Characteristics
What makes the SiFly Boards stand out?
ACCESSABILITY
SiFly is passionate about making the exhilarating world of electric hydrofoils accessible to everyone. Their commitment is not just a promise, it is a reality. With competitive efoil prices that won't break the bank, they have made owning one of the best efoils more attainable than ever. You will find their efoil price options to be some of the most competitive in the market, ensuring that your aquatic dreams can soon become a thrilling reality. But accessibility is not just about affordability — it's about ensuring a smooth and enjoyable experience for all skill levels. SiFly's electric hydrofoils are designed with usability in mind. Whether you're an experienced rider or a first-timer wondering, "What is an efoil?". The user-friendly efoil surfboards make learning a breeze, almost like standing on an electric paddle board. With SiFly, you won't face daunting learning curves; you'll be gliding over the water in no time.
CUSTOMIZATION
The company understands that water enthusiasts have unique preferences and needs, which is why SiFly offers a diverse range of electric hydrofoil surfboards to suit your style. From the sleek and agile SiFly S e-Foil surfboard to the powerful and versatile SiFly R, you can choose the perfect fit for your aquatic aspirations. Compared to other products like the Audi E-Tron Foil the assortment of SiFly has a lot to offer. Their hydrofoil surfboard prices, efoil board prices, electric hydrofoil surfboard prices, or what ever you might call them ensure that you get the most value for your investment.
But customization with SiFly goes beyond just choosing a board that fits your budget. They offer two options of fastcharging batteries with foil integration at its best, enabling you to tailor your hydrofoil experience to match your desires and needs. This level of personalization ensures that you get the best possible experience out on the water.
USABILITY
Usability is at the core of SiFly's mission. They have designed their electric hydrofoils to be intuitive and user-friendly, catering to riders of all experience levels. Compared to electric sup boards or e-sups they provide a seamless and exhilarating experience even to beginners and learners. Say goodbye to steep learning curves, and hello to immediate, thrilling adventures on the water. Their commitment to usability ensures that you can focus on enjoying the ride, making every moment on your electric hydrofoil a memorable one. So, why wait? Join the wave-loving community and explore the limitless potential of electric hydrofoils with SiFly today. Your adventure begins here, where access, customization, and usability come together to create unforgettable water experiences that are accessible, personalized, and incredibly user-friendly.
Product Comparisation
Which articles does SiFly offer?
Review Conclusion & Alternatives
What should you consider before buying a SiFly EFoil?
SiFly's electric hydrofoils offer a host of advantages that make them a compelling choice for water enthusiasts. Firstly, their competitive pricing ensures that owning a top-quality hydrofoil is more accessible than ever. Plus, the cost-to-fun ratio is exceptional, providing excellent value for your investment. Another standout feature is their lightweight design. This not only enhances maneuverability but also makes it easier to handle. SiFly takes pride in offering versatility in their product lineup. Whether you prefer the slim design of the SiFly S or the bigger version SiFLy E, which impresses with an unmatched load capacity of up to 160kg. The wide range of hydrofoil options ensures that you can tailor your aquatic adventures to your liking. However, it's essential to consider some potential drawbacks. SiFly's electric hydrofoils have somewhat limited wing options, which could be a concern for riders seeking more customization in terms of wing size and design (e.g. Fliteboard PRO). Additionally, while SiFly offers an enjoyable and accessible experience, more experienced riders looking for top-tier performance may find their hydrofoils to deliver an average level of performance compared to specialized high-performance models (e.g. Audi E-Tron Foil / WaveShark Foil 2).
"Affordable and amazingly adaptable. You can't go wrong with SiFly!"
- Raúl Villalba, CEO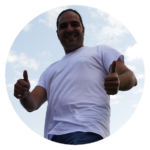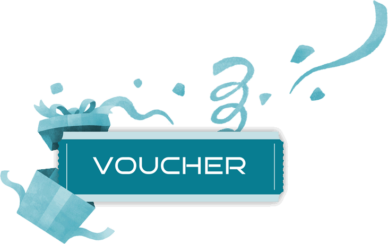 Share some love and buy your loved ones a present!
Share some love!
buy your loved ones a present
Be it an e-foil course, a yacht charter or a discount for our exclusive shop offers.
The voucher is valid for the entire range - you decide the value!