BEST YACHT CHARTER MALLORCA, IBIZA UND FORMENTERA
BEST YACHT CHARTER - Enjoy Mallorca, Ibiza and Formentera from the sea side.
You will find the best yacht charter company with Wave Lovers. Why? Because we really care about our clients.
SPECIAL YACHT CHARTER OFFER 2023
Book your Yacht Charter 30 days in advance and get 30% discount on all sea toys for rent!
If you charter a yacht with us, we would like to thank you with a great discount. You will receive 30% discount on all our sea toys for rent, including our E-Foil academy (e.g. private E-Foil lessons). This special offer is valid for the entire duration of your booked yacht charter.
*Delivery costs in Mallorca included.
We will make your balearic charter dream come true!
Wave Lovers has made a very exclusive selection of luxury yachts for rent in Mallorca, Ibiza and Formentera. All yachts are available with skipper and full crew on board to spend a relaxing time with your family or friends. Whatever our charter clients want - we try our best to make it happen. Rent the best luxury superyachts from us and get the trendiest electric water toys on board, too (e.g. e-foil surfboards, electric jetboards, seabobs, etc.). Look forward to selected beautiful routes and many additional services.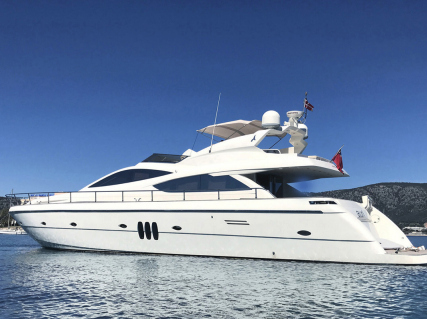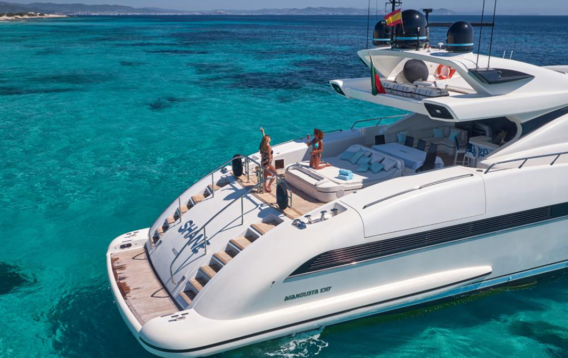 BEST YACHT CHARTER in PUERTO PORTALS, MALLORCA
BEST YACHT CHARTER in BOTAFOC, IBIZA
BEST YACHT CHARTER in PALMA, PORT CALANOVA, MALLORCA
YACHT CHARTER SERVICES Mallorca, Ibiza and Formentera
We are happy offering the best services for our yacht chartersin Mallorca, Ibiza and Formentera. Rent a yacht in Mallorca, Ibiza or Formentera with all kinds of luxury yacht services! Share your ideas for your charter and we will organize it. Everything, yes everything is possible on board our yachts.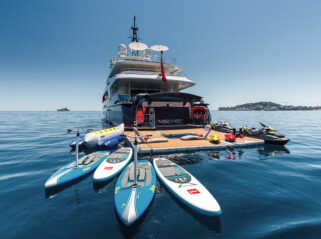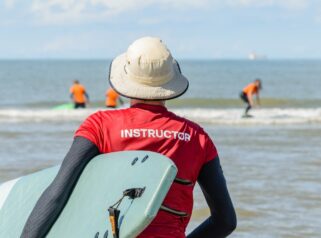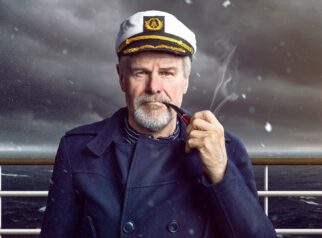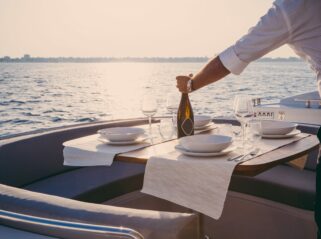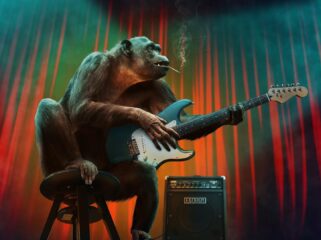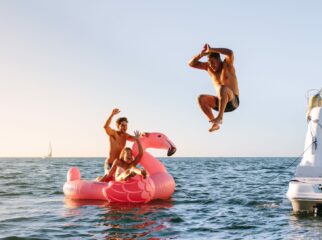 What types of yacht charter services do we offer in Mallorca, Ibiza and Formentera?
We offer our clients all kinds of experiences and services on board. Corporate events and incentives, day charter adventures with all kinds of trendy electric water toys on board, birthday parties or even something really special. Whatever you need, we can make it happen. All kinds of services such as catering, DJs or musicians, wine or gin tastings on board, private e-foil lessons, additional water toys, experienced captains, toy instructors & show acts, strippers or all kinds of yacht gadgets.
Best Yacht Charter - Questions and Answers
What is the difference between a yacht, a superyacht and a megayacht?
When it comes to luxury boats, the terms "yacht", "superyacht" and "megayacht" are often used interchangeably. While they all share the same goal of providing a luxurious and comfortable experience on the water, there are subtle differences between the three that make them unique.
A yacht is a boat that is usually larger than a sailboat, but smaller than a superyacht. Generally, yachts have enough room for a few people to sleep on board, although they may not have all the amenities of a superyacht. They are typically used for recreation or pleasure, and can range from 30 to 100 feet, or 9 to 30 meters in length.
Superyachts, on the other hand, are much larger than yachts. They range from 100 to 200 feet (30 to 61 meters) in length and can have all the luxuries of a five-star hotel, including multiple bedrooms, a luxurious salon and bar, and a helipad. Superyachts are typically used for vacationing, entertaining, and business events.
Finally, megayachts are the most luxurious option of the three. Generally, they are 200 feet (61 meters) or more in length and can cost tens of millions of dollars. Megayachts are typically used for extended vacations, business events, and entertainment, and they often come with their own staff and amenities.
In conclusion, while yachts, superyachts, and megayachts all provide a luxurious experience on the water, they vary in size, amenities, and cost. The distinction in the name is based on your boat length:
Boat: < 30 feet (9 meters)

Yacht: 30 - 100 feet (9-30 meters)

Superyacht: 100 - 200 feet (30 - 61 meters)

Megayacht: > 200 feet (61 meters)
A yacht is the smallest of the three, and is usually used for recreation and pleasure. Superyachts are much larger and can have all the luxuries of a five-star hotel. Finally, megayachts are the most luxurious option and can cost millions of dollars.
Yacht Charter in Mallorca
Mallorca is a true paradise for those seeking an unforgettable yachting experience. From the stunning beaches to the crystal clear waters that surround the island, Mallorca offers a unique combination of scenic beauty and adventure. If you want to book a yacht charter to explore the island and experience the most beautiful sights, there are a few things you should consider.
The first step is to find a company that offers you a yacht charter. There are many companies that can help you find the perfect boat to suit all your needs. You can rent a variety of yachts, from small motor boats to luxurious sailing yachts. If you are an experienced sailor, you can also rent a yacht and steer it yourself.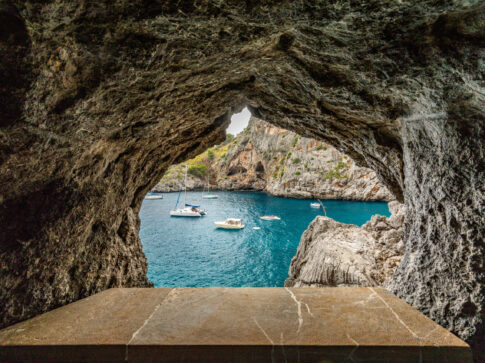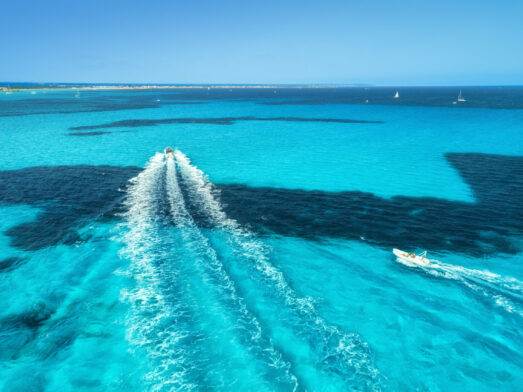 When choosing a yacht charter in Mallorca, it is important to be clear about the cost and the boat you are hiring. There are a number of options you have when it comes to finding the right price for your yachting experience. Some companies offer special deals during the low season, while others offer discounts for longer stays. It is also possible to book an all-inclusive package that offers you a discounted price for the boat and food.
Once you have booked a yacht charter, you will explore the most beautiful bays that Mallorca has to offer. And there are many! Some of the most popular are Cala San Vicente, Cala d'Or and Cala Millor. Be excited, because an unforgettable yachting experience awaits you in Mallorca that you always remember.

Have an unforgettable holiday experience in Ibiza and rent a yacht! With the right preparation, you can look forward to a luxurious yachting experience. Here we give you a few tips to help you find the best yacht charter in Ibiza and make your dream holiday come true.
Firstly, familiarise yourself with the different types of yacht charter contracts that are available. There are various options, from day charters to week charters. Choose the option that best suits your holiday.
Secondly, compare prices from different providers. Look for a provider that offers you a cost-effective and comfortable yachting experience. Also compare the different services they offer, such as catering, entertainment and other extras.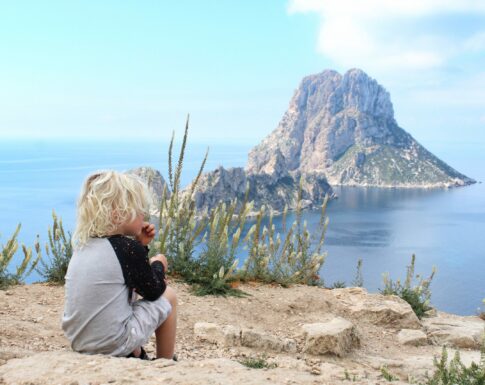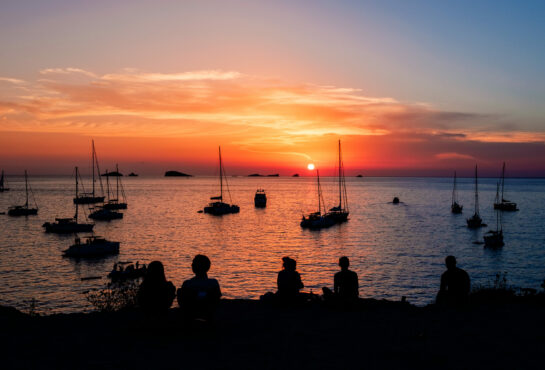 Thirdly, be prepared. Take time to make a list of the things you will need for your stay in Ibiza. Think about clothes, personal items, but also entertainment options.
Fourthly, be flexible. You can always make spontaneous changes when you rent a yacht. Be open to new ideas and let yourself be surprised!
Fifth, enjoy your stay! Don't forget to enjoy your stay in Ibiza to the fullest. Enjoy the sun, the sea, the beaches and everything Ibiza has to offer.
With the right preparations and choices, your yachting experience in Ibiza will be the best holiday experience you've ever had. Enjoy your stay and have an unforgettable yachting experience in Ibiza!

Yacht Charter in Formentera
Formentera is an idyllic island paradise located off the coast of Spain and blessed with some of the most beautiful beaches in the Mediterranean. It's no wonder that the island is becoming a top destination for yacht charters and beach-goers alike. With its stunningly clear waters, white-sand beaches, and delicious local cuisine, Formentera is the perfect destination for a relaxing beach holiday.
To go for a Yacht charter in Formentera is a unique and unforgettable experience. A yacht charter offers you the opportunity to explore and experience the beautiful islands and coastline of Formentera. There are many ways to enjoy the perfect yachting experience in Formentera.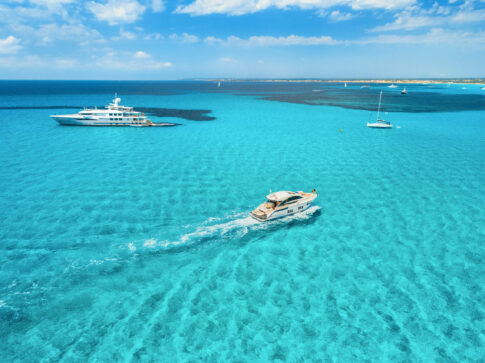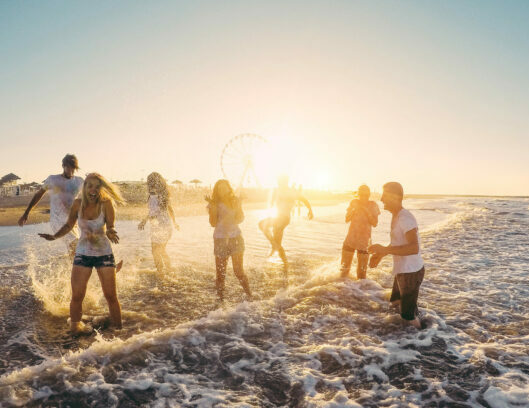 Whether you choose a day trip, a weekend tour or a longer sailing trip, Formentera has it all. From private yacht charters, to luxurious yachts and smaller boats to help you enjoy the perfect day at sea.
If you want to learn more about the sights and culture, you can also visit some of the local attractions, such as the famous Punta Prima beach, Caló des Mort beach and the many small fishing ports. These are a unique experience and offer you the chance to learn more about the culture and history of the place Formentera. But what about when it's time for a bite to eat? Formentera is home to some of the best beach restaurants in the world, offering a delicious selection of Mediterranean-inspired dishes. Whether you're looking for a romantic dinner by the sea, a lively beach bar with tapas and drinks, or a relaxed beach café, Formentera has something for everyone.

Yacht chartering in Menorca is the ideal way to explore the Mediterranean in luxury. Located in the Balearic Islands, Menorca is a beautiful and popular destination for those looking for a tranquil yet exciting holiday experience.
When you charter a yacht in Menorca, you will be able to experience the beauty of the Mediterranean from the comfort of your own private vessel. Whether you are looking for a romantic getaway or a family holiday, yacht chartering in Menorca offers something for everyone.
With its stunning beaches, crystal clear waters, and abundant marine life, Menorca is the perfect place for a relaxing and rewarding sailing experience.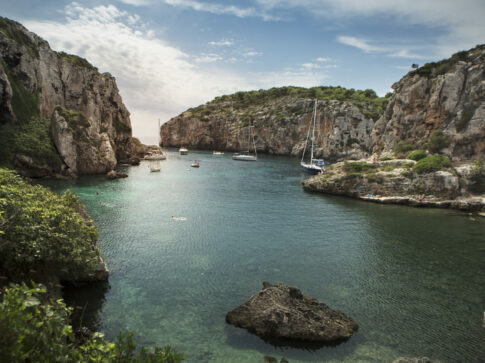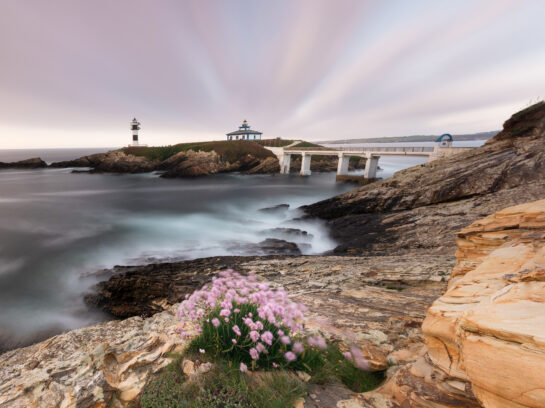 The island's diverse landscape, ranging from rugged cliffs to idyllic coves, provides plenty of opportunities to explore the region's unique culture and history.
When chartering a yacht in Menorca, you can choose from a variety of different vessels and sizes to suit your needs. From luxury motor yachts to traditional sailing boats and catamarans, there are plenty of options available to help make your trip a memorable one.
Yacht chartering in Menorca offers a chance to explore the Mediterranean in style and comfort. Whether you are looking for a romantic getaway or a family holiday, Menorca is the perfect destination for an unforgettable experience. So why not consider a yacht charter in Menorca and experience the beauty of the Mediterranean in luxury.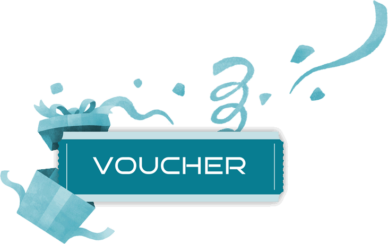 Share some love and buy your loved ones a present!
Share some love!
buy your loved ones a present
Be it an e-foil course, a yacht charter or a discount for our exclusive shop offers.
The voucher is valid for the entire range - you decide the value!