Wave Lovers - Port Calanova - Palma De Mallorca
In the most beautiful bays of Mallorca, not far from the capital Palma, you will find our headquarters. Here you can get to know the whole world of water sports and take it into your heart. Experienced e-surf instructors will be happy to teach you the basics of e-foiling or you can simply choose from our extensive range of services. This includes not only rentals and sales, but also our famous event planning or arranging yacht charters and boat tours.
So come by and try out our modern water sports equipment like e-foils, jetboards and much more! With them you will glide over the water in the most carefree and elegant way. And the best thing about it: Even absolute beginners will make it after a few tries.
Local Rental Options at
Port Calanova
Rent Prices Port Calanova
Choose your favorite electric water sports equipment and come by today!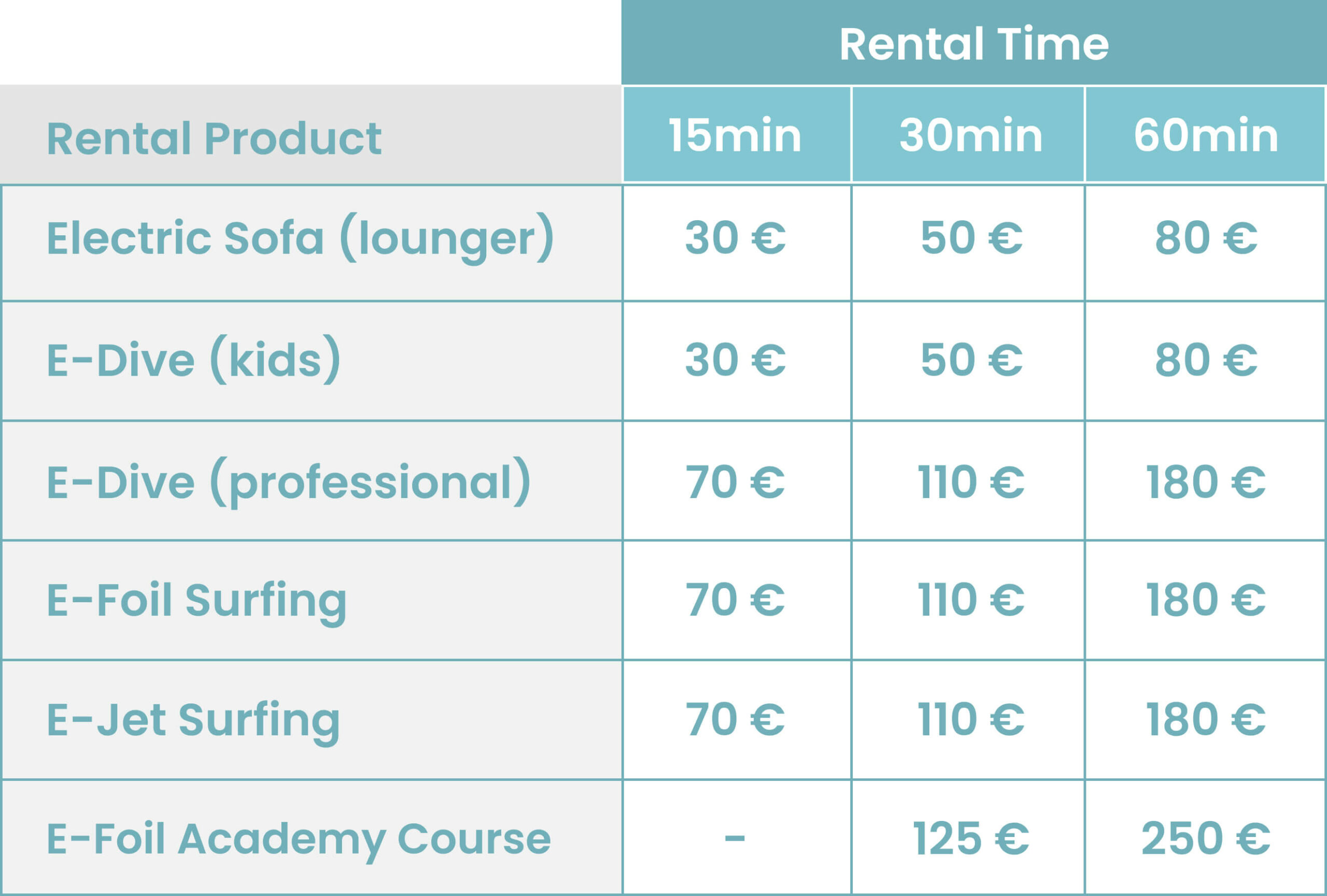 Subscriptions Prices Port Calanova
Frequent Watersports User or Mallorca Resident? - Choose your plan! Our offers includes usage based or time based subscriptions. Whatever you think is best for your purpose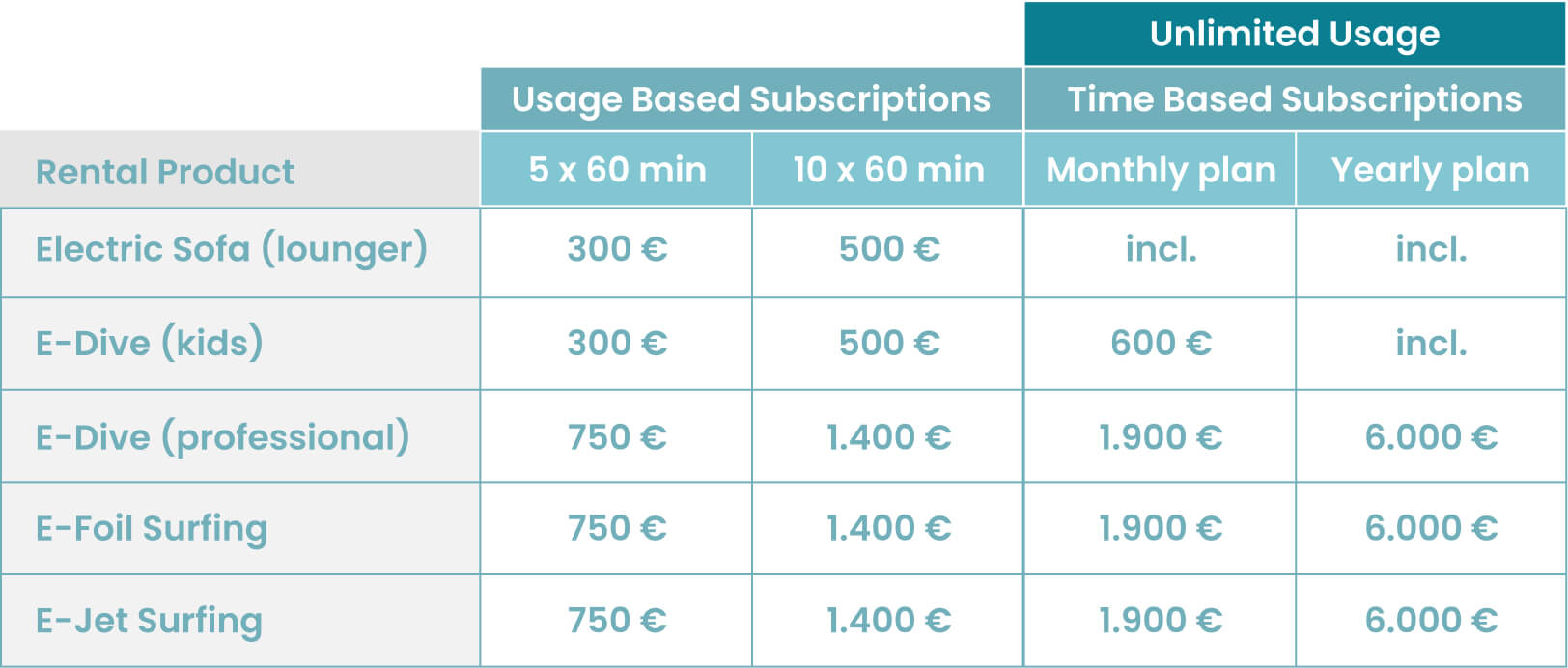 10% Summer Ending Special
With our new subscriptions you will surely enjoy the last months of summer.
Subscription participants can save another 10% on the prices above. Valid only for bookings until 31.10.2023!
All prices are valid in Port Calanova only. All prices incl. 21% VAT. E-Foil Rental requires at least one E-Foil Academy Flight upfront. All time based subscriptions include a free E-Foil Academy course. Subscription offers can be redeemed on different days with very flexible advance arrangement. They are valid for 12 months from the date of issue. If you have any further questions or would like to book for another day, use our contact form below or get in touch by phone, whatsapp or email.
Available Products And Services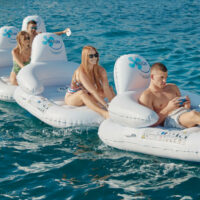 Rent the world's first electric powered water sofa. Designed for pleasure, relaxation and fun. The iMatJet® offers you the most comfortable ride you have ever had.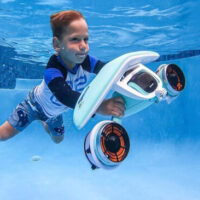 The smaller underwater scooters are not specifically designed for children, but are less intense and work well exploring the precious underwater world without any hassle.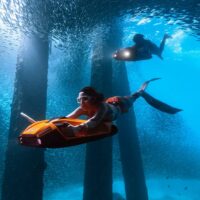 Discovering the beauty of the underwater world has never been so easy. With our powerful devices you dive effortlessly above and under water with an outstanding acceleration.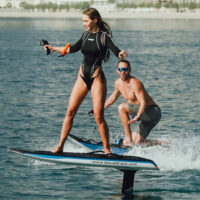 With our e-foils you'll discover pure freedom. Fast, quiet and worry-free. For those who try it the first time, we recommend to book one of our academy sessions.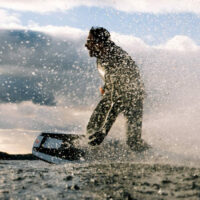 The e-jet moves directly on the water's surface. It works great for waves and thrilling experiences. If you want to ride longer distances on calm areas take a look at our e-foils.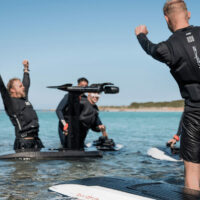 Experienced e-foil instructors will teach you the basics of e-foiling. The boards are equipped with a wing that lets you take off from the water at a certain speed. Visit the E-Foil Academy Mallorca.
Additional Information And Services
Port Calanova welcomes you even in winter! This means you can use our services all year round. Whether wetsuit, hot showers or whatever you need, our team will be happy to help you. As the only location in Mallorca you can test our water sports equipment even in the cold season.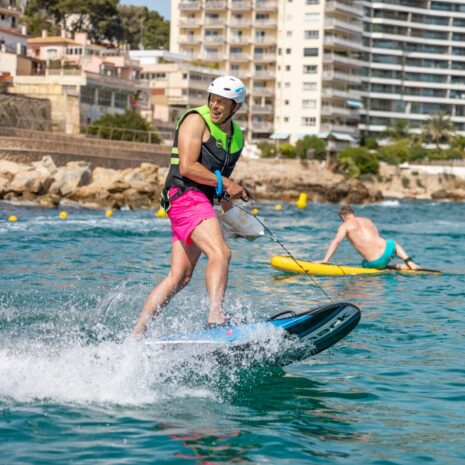 Hot showers & wetsuits available
Warm beverages & delicious meals
Open all year as the only place to go in all of Mallorca
Pool area with snacks & drinks
More benefits:
parking spaces

dressing rooms
Visit us at Port Calanova HEADQUARTERS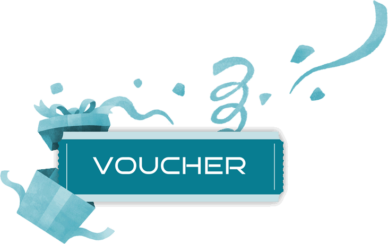 Share some love and buy your loved ones a present!
Share some love!
buy your loved ones a present
Be it an e-foil course, a yacht charter or a discount for our exclusive shop offers.
The voucher is valid for the entire range - you decide the value!