Onean Electric Surfboards
Feel the power with or without waves
Onean electric surfboards or jetboards is a brand from Spain owned by the company Aquila which is an engineering and product design spin off of the company Bizintek. The company is based out of Bilbao in Spain and is developing electric surfboards since 2013.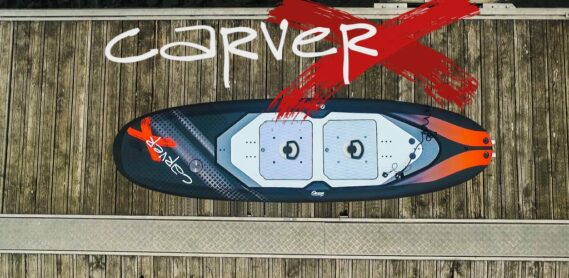 Designed with two jets and two batteries, the Carver X doubles the power of the Carver Twin. This board has 10 kW of power, meaning double the power of the standard Carver model.
Powered by two batteries, its battery life is 40 minutes when riding at mixed speeds. These batteries are exactly the same as for any other Onean products, meaning you can also use your current batteries from the Carver Twin and Manta model.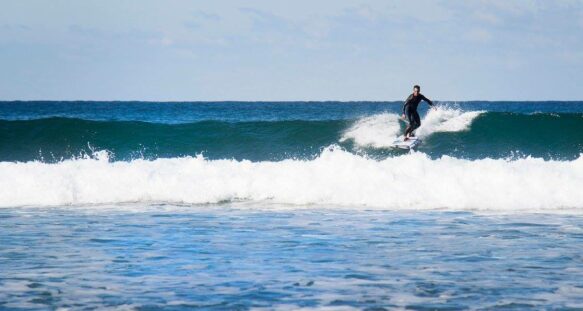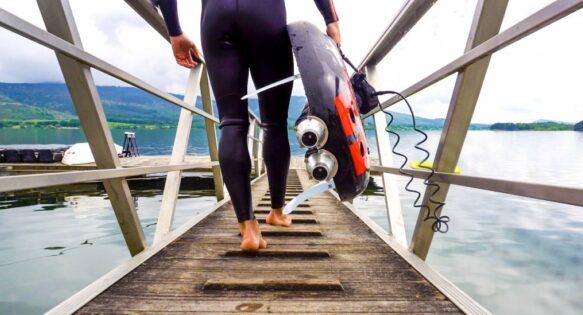 Specifications Onean Carver X
Power
Max. Speed
Charging Time
Dimensions
Weight w/o battery
10.000W
Around 45 km/h with a 75 kg ride
2.5h
L 240 cm X W 70cm
23 Kgs.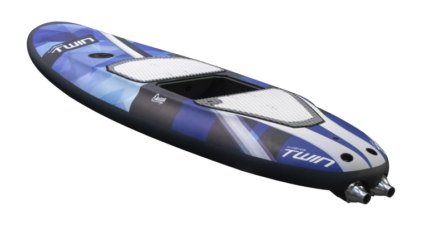 MORE ACCELERATION, SAME POWER
Due to the increase in performance, the new Carver Twin has more acceleration than previous Carver, making it easier to reach planing.
The new Carver Twin´s double jet system is capable of eject more water with the same power consumption. This increases the performance +30% compared to the previous Carver model.The twin jet does not shorten the riding time of the board, still offers 40 minutes of riding time at mixed speeds.The double jetpack makes the impellers rotate slower, causing less wear and increasing the performance of each jet.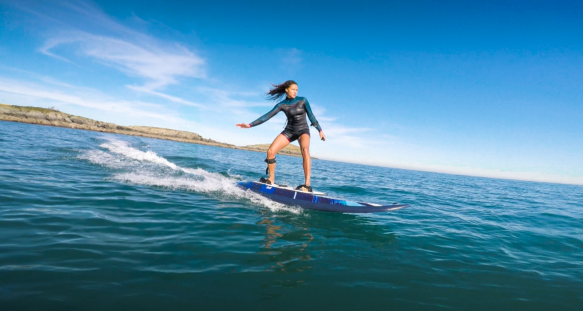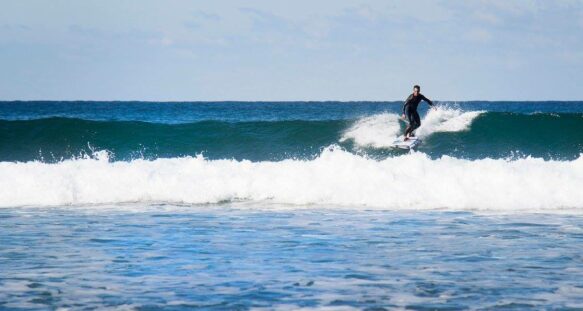 Specifications Onean Carver Twin
Power
Max. Speed
Charging Time
Dimensions
Weight w/o battery
5000W
Around 30 km/h with 75 kg rider
2,5h.
L 240 cm x 70cm
20Kgs.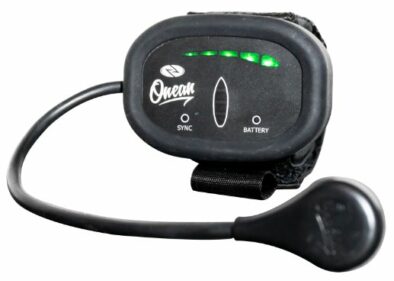 SET YOUR POWER LIMIT WITH THE WIRELESS REMOTE CONTROLLER
You can choose amongst 5 different power levels and control the pressure settings, by easily selecting your favourite option.
The remote controller is also interchangeable with the Carver and Manta models.
Onean Electric Surfboards
What is the battery life for ONEAN?
You have three models for Onean Electric Surfboards: Carver Twin, Carver X and Manta , all of them have the same battery. They only have a different duration depending on the board.
Carver Twin/Carver X: 20 minutes going full thrust the whole ride. It can be increased by riding at mixed speeds.
Manta: Up to 6 h.
What is the maximum speed for ONEAN?
Carver X: 45 km/h (27 mph) with a 75 kg (165-175 lbs) user on flat water.
Carver Twin: 30 km/h (19 mph) with a 75 kg (165-175 lbs) user on flat water.
Manta: 8-10 km/h (5-6 mph).
How long takes to charge the battery in ONEAN?
The batteries are charged in app. 120 minutes.