Buy WaveShark Jetboard 🥇 One of the most powerful electric jetboards in the market
Buy WaveShark Jetboards | WaveShark jetboards are relatively new on the market and are manufactured in China. A WaveShark eFoil is also in the product portfolio. Behind the Waveshark brand is the parent company Powervision. It has already been known for several years for high-quality underwater drones and flying drones, among other things. Extensive know-how from this area has been incorporated into the development of electric jetboards. Ready to get pumped up with adrenaline and dopamine? Enjoy the WaveShark Jetboard – Born to thrill!
---
WHAT'S INCLUDED?
Battery
Fast charger
Surfboard
Remote control
Travel bags
Toolkit
---
3 Seconds to Reach Top Speed

Dimensions:

1800 x 600 x 265mm

Weight:

54.9kg(battery included)

Top Speed:

60km/h (37mph)*

Est Ride Time:

45min*

Load Range:

100kg (220lbs)

Material:

Carbon Fiber

GNSS:

GPS+GLONASS+GALILEO+BEIDOU
PROPULSION SYSTEM
Max Output Power: 12.5kW
Motor Type: Brushless
ESC Critical Functions: ESC protection as Overheat, over-current , over-voltage protection, block protection
REMOTE CONTROL
Screen:

AMOLED 0.95inch

Max Operating Time:

25hr

Charge Time:

2.5hr

Protection Grade:

IP68
BATTERY & CHARGER
Dimensions:

619 x 463 x 92mm

Weight:

30.5kg

Capacity:

72Ah/3.6kWh

Protection Grade:

IP68

BMS Critical Functions:

BMS protection as overheat, over-current , balanced charging, over-voltage protection, over discharge protection, water detection, fault and historical data storage

Charge Time:

3hr 20min

Working Temperature:

0-40℃ (32-104°F)

Charging Temperature:

10-45℃ (50-113°F)

Charger: Max Power:

1500W
12,5kW High Performance Jet Pump Propulsion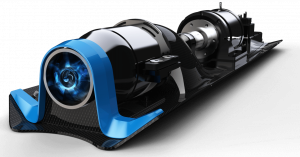 High wear-resistant ceramic mechanical seal was adopted. Lifespan is increased by 2 times.
Extraordinary Maneuverability
We have studied the rules of hydrodynamics to perfect all aspects of our WaveShark Jetboards including improved hull shape, optimized weight distribution, ultra-light carbon fiber material, and bionic fin design. No matter if it's for straightforward runs or sharp corners, driving the water has never been more exhilarating and agile.
Solid Reliability
As the only player with integrated manufacturing capabilities in the market, WaveShark Jetboard was brought to you with the highest level of product safety and lowest level of maintenance requirement. Combination of high strength carbon fiber and aircraft grade aluminum guarantees high anticorrosion ability. The water cooling system keeps the motor at an optimal temperature.
Extended Fun Time
WaveShark Jetboards are equipped with a lithium battery that hosts 3.6kWh of capacity which easily pushes the cruising time to 45 minutes during normal use on a full charge.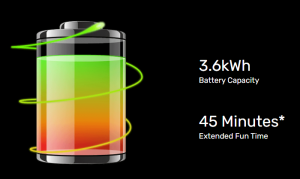 Dual-Protection Battery Safety System – "Dual-Safe"
GPS Positioning and Low Battery Reminder
Thanks to embedded GNSS global GPS system and intelligent processor, WaveShark Jetboard keeps tracking your board, calculates remaining battery level based on speed and route dynamically, marks point of safe return and informs the rider via controller vibrations.
Convenient Modularity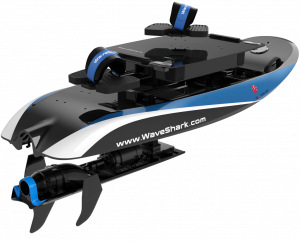 You are witnessing the most sophisticated and user-friendly modular design in the electric surfboard world. Hull, battery, ESC (Electronic Speed Controller), motor and jet can all be installed and dismantled easily. This not only provides for easy transportation but also simplifies maintenance for consumers and rental centers thanks to the modular system.
IPX 8 Controller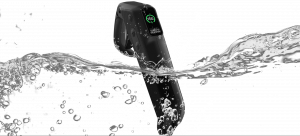 This wireless waterproof floatable IPX8 controller comes with a wristband.
Risk of losing the controller in water has been dramatically minimized.
Real-Time Control of Speed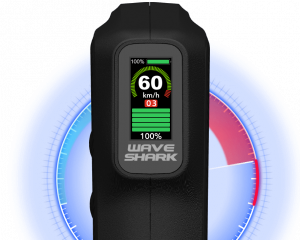 High brightness AMOLED monitor shows the speed and remaining battery with high visibility which won't be affected by sun exposure or shiny water surface. 3 different speed modes allow users of different proficiency levels to enjoy the ride.
*Actual ride time and speed depends on the rider's body weight and working conditions.
TOP 5 REASONS WHY CUSTOMERS LOVE TO BUY WITH US 
Free Shipping & VAT incl. 
All prices are fully transparent to you and include all costs of delivery and tax. No hidden information, no additional costs.
Personal Product Handover 
You want us to come over to your place and handover your products personally? We are pleased explaining you everything you want to know about your product and if you like going for a test ride together (free of charge in Mallorca & Ibiza).
24/7 TOP Service 
Whenever you need help, our service center is there for you at any time. With our WhatsApp Service-Chat, through E-Mail or via a personal call. You make the choice what is best for you. English, Spanish and German available.
100% Satisfaction Guarantee 
Your Satisfaction is our Mission. And you deserve our guarantee for that. No matter the case, we will do whatever is necessary to find your best solution.
Try & Buy Option 
You want to try your water toys first and decide afterwards which one you take? No problem. The try & buy option is available for many products. You pay 250 € and receive a 250 € voucher for your next purchase.